Calmar Laser is a manufacturer of innovative ultrafast fiber laser and fiber amplifier solutions for the needs of industry, research institutions and universities. Our manufacturing is conducted under an ISO 9001:2015 environment. Calmar Laser is a member of CMTC's Made in California program, with all Calmar products are manufactured on site at our Palo Alto facility.
Since 1996 Calmar Laser (then Calmar Optcom) has been established as a leading supplier and reliable OEM partner for advanced high-speed test and measurement applications, optical communications, component characterization, material diagnosis, transmission, biomedicine and micromachining. Calmar is noted for creating fiber lasers designed for simple hands-off reliable use, especially valuable in OEM applications.
Calmar fiber laser systems can reliably generate clean optical pulses less than 100 fs, with repetition rates from KHz to 640 GHz, average power up to 10 Watts, and single pulse energies up to 20 µJ. Fiber lasers are available at several wavelengths from 515 to 1850 nm.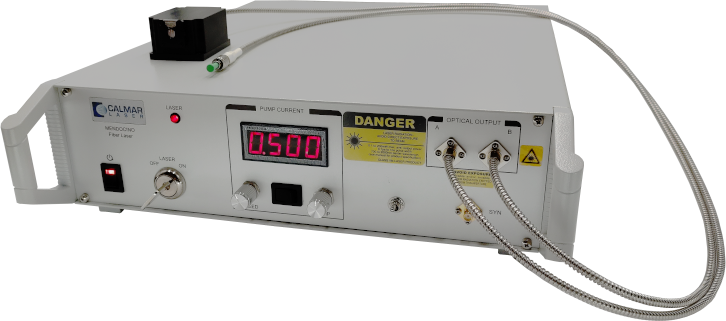 The new benchtop series is the perfect short pulse optical source for R&D and test and measurement applications. This medium power femtosecond laser system offers dual wavelength output at 780 nm (> 80 mW) and 1550 nm (> 200 mW) with convenient armored fiber cable delivery.
- Power > 80 mW (780 nm); > 200 mW (1550 nm)
- Selectable central wavelengths: 780 and 1550 nm
- Pulse width < 100 fs
- Near transform-limited output
- Convenient armored cable output