Coronado – Fiber Optical Amplifiers for all Needs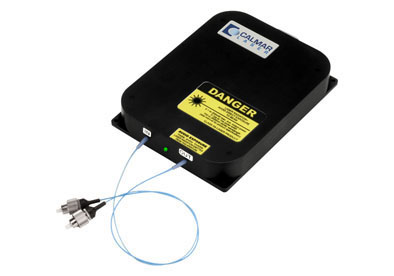 Our Erbium-Doped Fiber Amplifier (AMP or EDFA) bench top is an optical amplifier system using erbium-doped fiber as the gain medium that provides high gain and a low noise figure.
Calmar's unique AMP-LD EDFA is optimized for low dispersion short pulse amplification. It offers exceptional stable and reliable performance with turnkey operation. Along with a portable design, our EDFA provides stable saturated output power up to 40 dBm and noise figure of less than 6 dB. It offers either a polarization-maintaining (PM) or non-PM fiber output. The polarization maintaining EDFA (AMP-PM) ensures the amplified output is linearly polarized and eliminates unwanted polarization effects. An L-band EDFA version is also available.
1530 ~ 1565 nm
| Product | Power | Polarization Orientation | Input Type | Form Factor |
| --- | --- | --- | --- | --- |
| AMP-PM | Up to 100 mW | Linearly polarized | CW | OEM module |
| AMP-PM | Up to 5 W | Linearly polarized | CW | Bench top |